20-03-2010


The quality and professional skills of the services provided by Real Estate Division, helped us in being recommended to a client who started a new Real Estate Investment project in Sinaia , a major tourist resort located in beautiful scenery of the Carpathian Mountains, a interesting tourist attraction both winter and summer, being one of the favorite resorts of Romanian and foreign tourists.
The residential project is located in an excellent location, an oasis of peace, being virtually surrounded by woods and has a beautiful view on the Prahova Valley.
With an architecture that integrates seamlessly with the neighborhood, the building is a modern mountain villa type, and is composed of three sections; each with five apartments with two rooms and 5 suites is equipped with modern lift and intercom access. Each body consists of entrance hall, which is access to house stairs and lift.
Apartments has built with professionalism and responsibility, qualified staff, with generous areas between 53 and 83mp, and the splendid panorama and is virtually surrounded by woods. In each apartment entrance door is metal and the inside of a modern design was fully equipped with materials of good quality, with sandstone and faience import Spain, parquet, thermo windows, sanitary quality.

We succeeded with the client to find the best form of marketing campaign for the project. Realizing promote the project through various marketing elements and techniques in all stages of execution of construction, we were able to attract large numbers of visitors and potential customers.
Meanwhile the project is moving toward a positive outcome of business plan.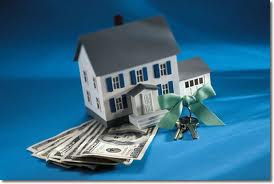 "Attitude is the foundation and support for everything you do. It's the key element in the process of controlling your destiny." - Keith D. Harrell.