15-08-2009


Our Real Estate Division continues despite the decline in real estate, and complete a real estate transaction, representing a sale of exclusive double studio, situated in the central area of Bucharest.
The owner was an old client of our consultants, which knowing and trusting our professionalism in our services, we granted exclusively for sale.

We create and apply a promotional campaign on all levels and the results have rapidly developed, even during planned. Offer achieved was within the requirements of the seller, the buyer being satisfied he purpose of the transaction.
Our representatives based on good professional reputation that brought them appropriate recommendations have once again proven reliability, competence and value to give evidence at work.
The customer being satisfied with the result and our team can be considered satisfied with his performance.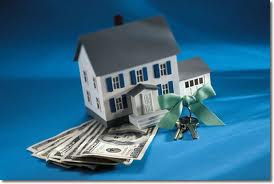 "The price of success is hard work, dedication to the job at hand, and the determination that whether we win or lose, we have applied the best of ourselves to the task at hand." - Vince Lombardi